Stay Secure Faster With WireGuard VPN
When you're setting up your Firewalla VPN Server, you'll see that you can choose between two VPN protocols: OpenVPN or WireGuard.
WireGuard is a newer, simpler VPN protocol that supports a higher encryption rate. Firewalla's WireGuard VPN Server implementation fully integrates with Firewalla's device, flows, and routing features.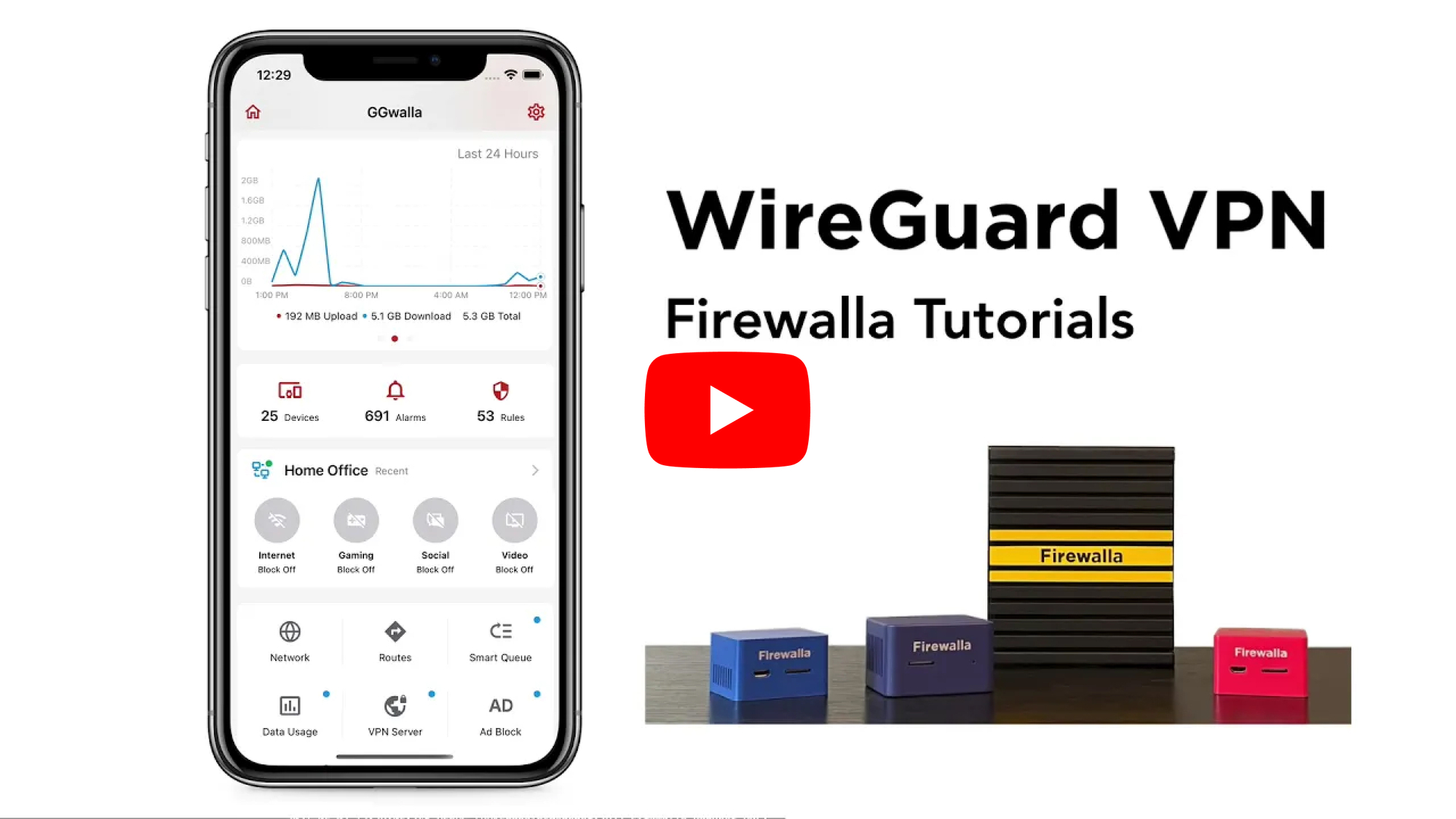 VPN Device Management (Gold & Purple Only)
The WireGuard VPN server creates a local network on Firewalla, and each device connected to your VPN corresponds to a VPN client on your Firewalla app. On Firewalla Gold and Purple, you can view your VPN devices' network flows, basic info, and alarms as if they were normal local devices. Similarly, you can apply rules or features to the entire VPN network or to any individual VPN device. You can learn more about device management here.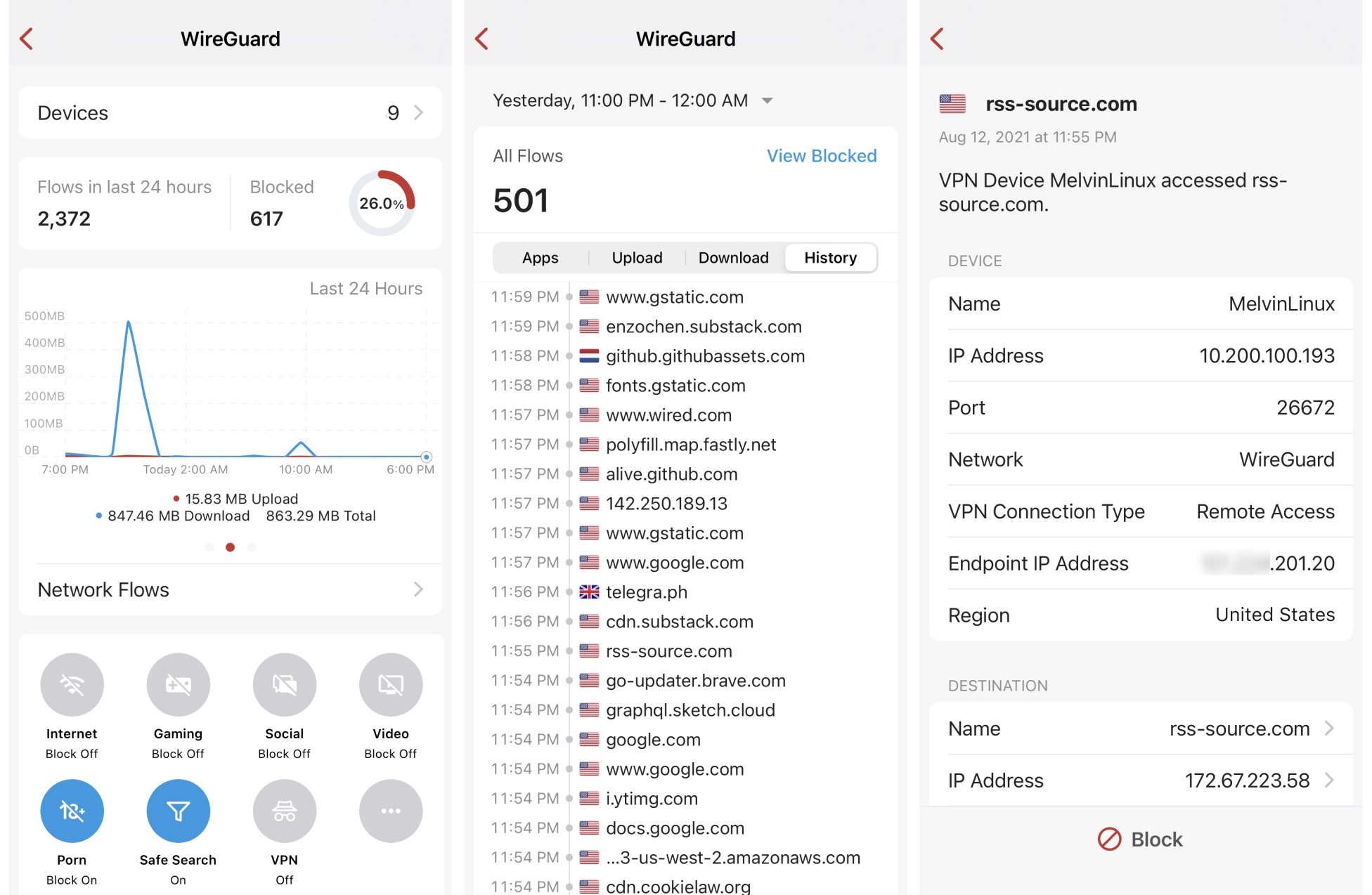 Enabling WireGuard
To set up your WireGuard VPN Server, you'll first need to turn it on. Tap the VPN Server icon on your box's main page in the Firewalla app, then switch on the WireGuard button.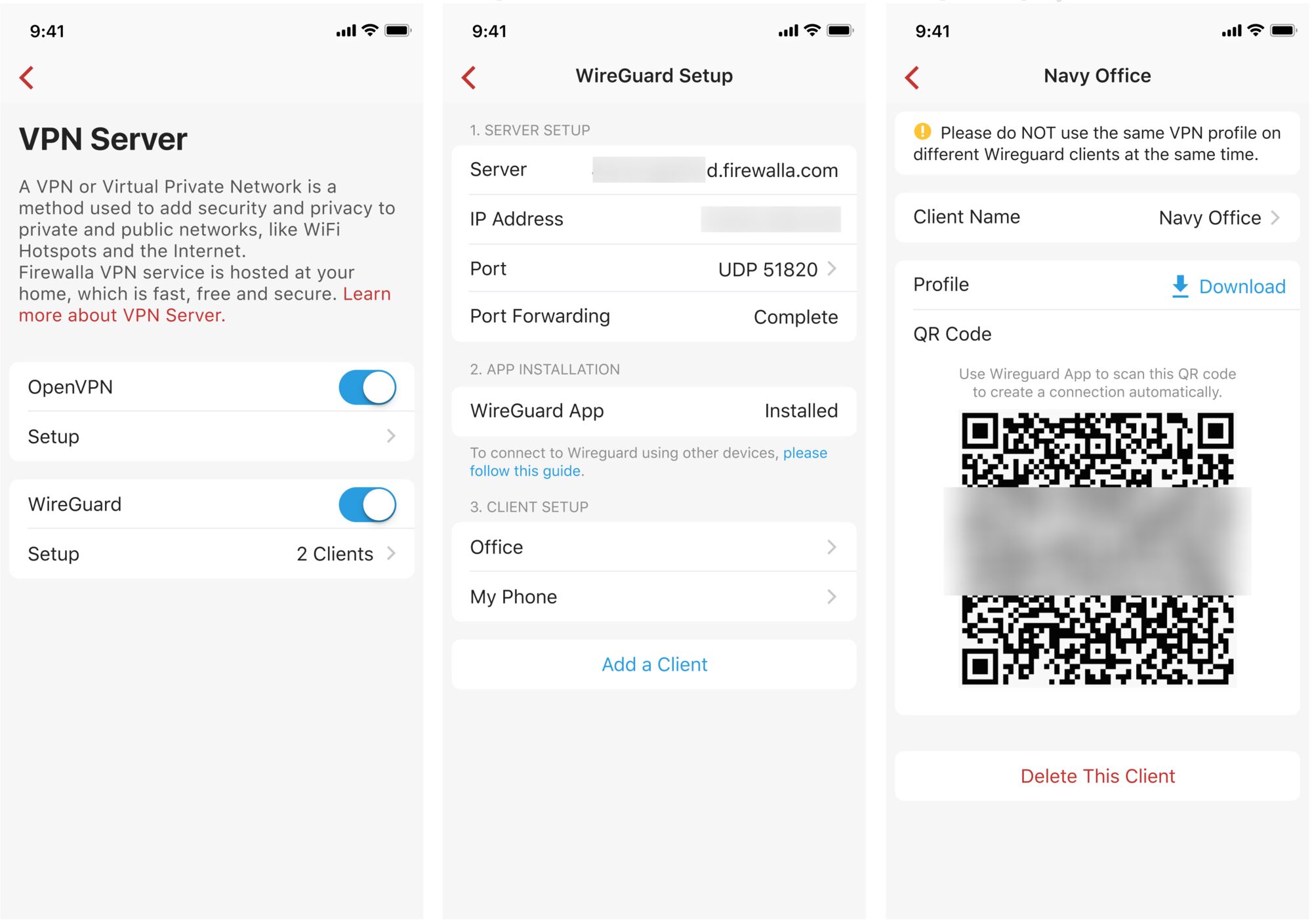 Connecting to the Firewalla WireGuard VPN Server
To use your new WireGuard VPN Server, you'll either need to connect your devices to it directly using the WireGuard app or connect another box to it using Remote Access or a Site to Site VPN.
If you want to use the WireGuard app, you'll first need to add VPN clients from the Firewalla app. From the VPN Server page, tap Setup → Add a Client. A VPN client will be created automatically. Tap the client, and it will show you a profile and a QR code.
Next, you'll need to install the WireGuard app on your mobile or desktop device. There are two ways to use the WireGuard app to connect your device to the WireGuard VPN Server:
create from file, or create from QR code. Here is an example of the WireGuard app on iOS: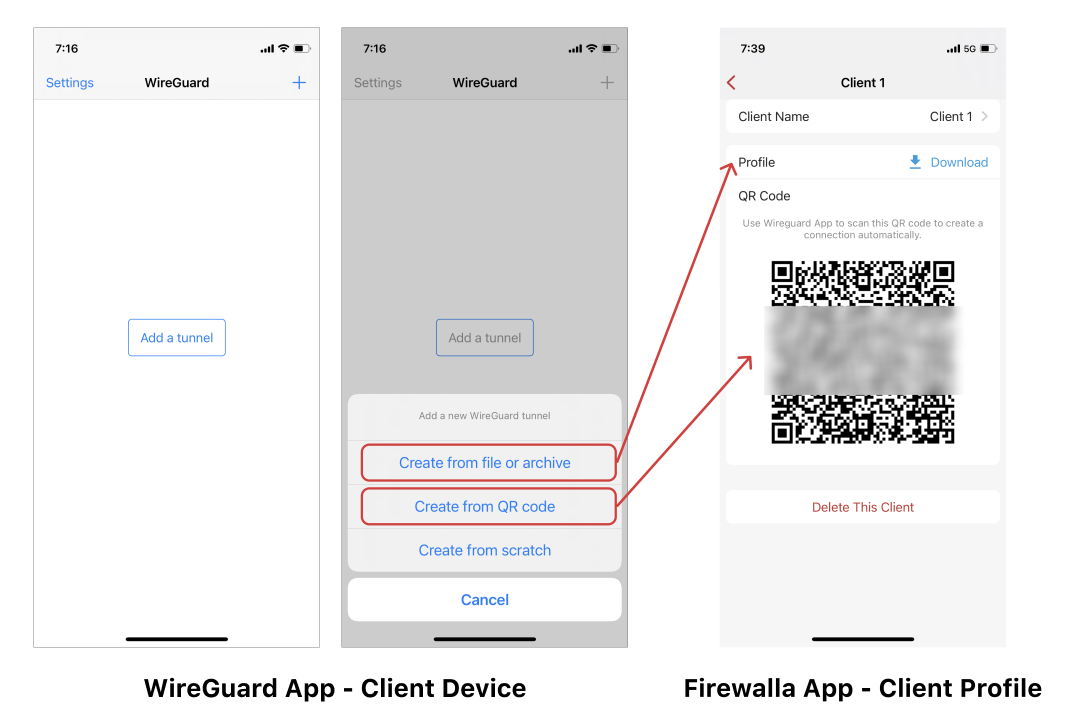 If you'd prefer to use a Site to Site VPN, open the client side box in the Firewalla app. Then, tap VPN Client → Create VPN Connection → Site to Site VPN → select the server box you'd like to connect → Select WireGuard.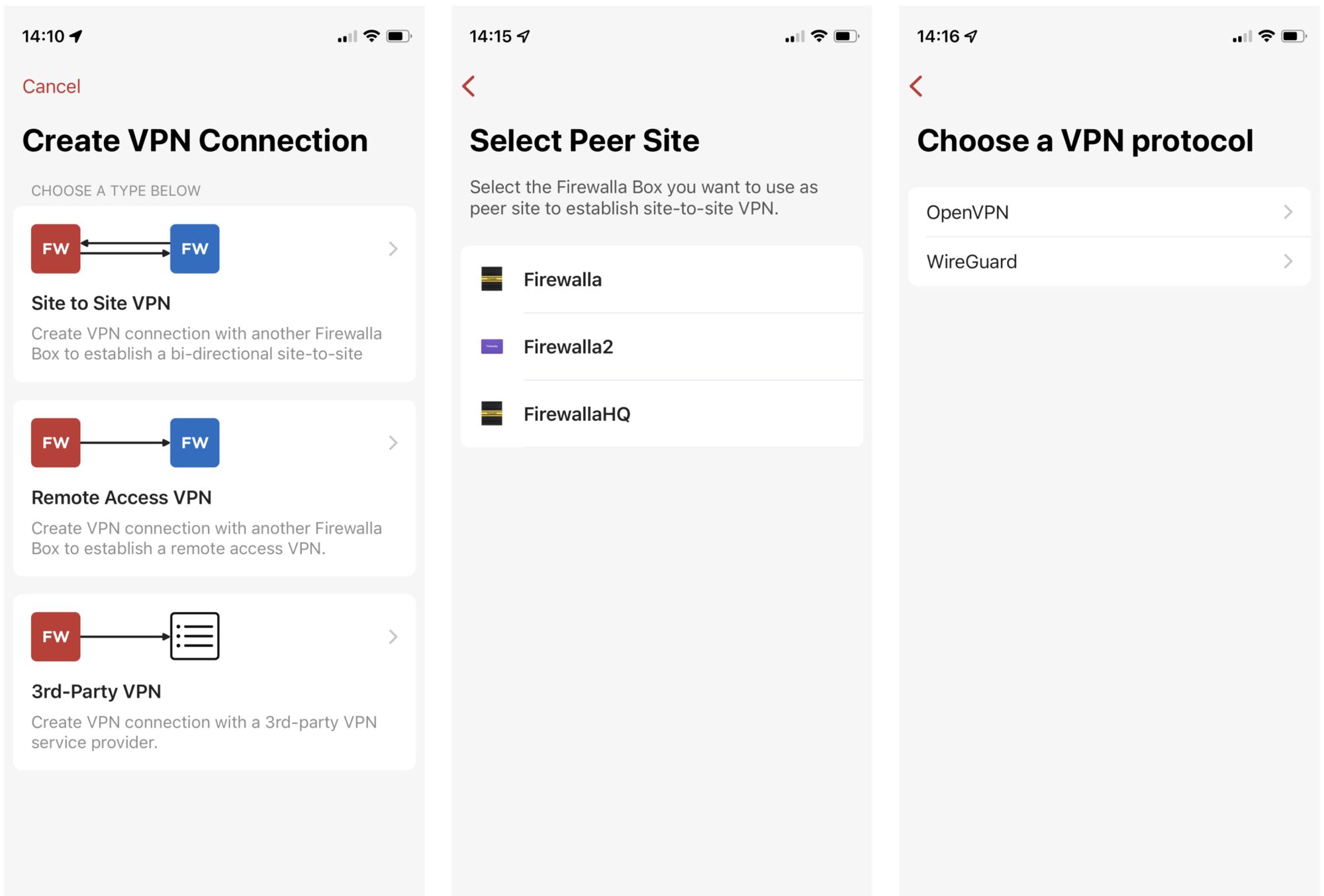 This newsletter is a shortened version of our article on using the WireGuard protocol with Firewalla's VPN Server. You can read the full article here: WireGuard VPN Server. You can also learn more about Firewalla's VPN Server.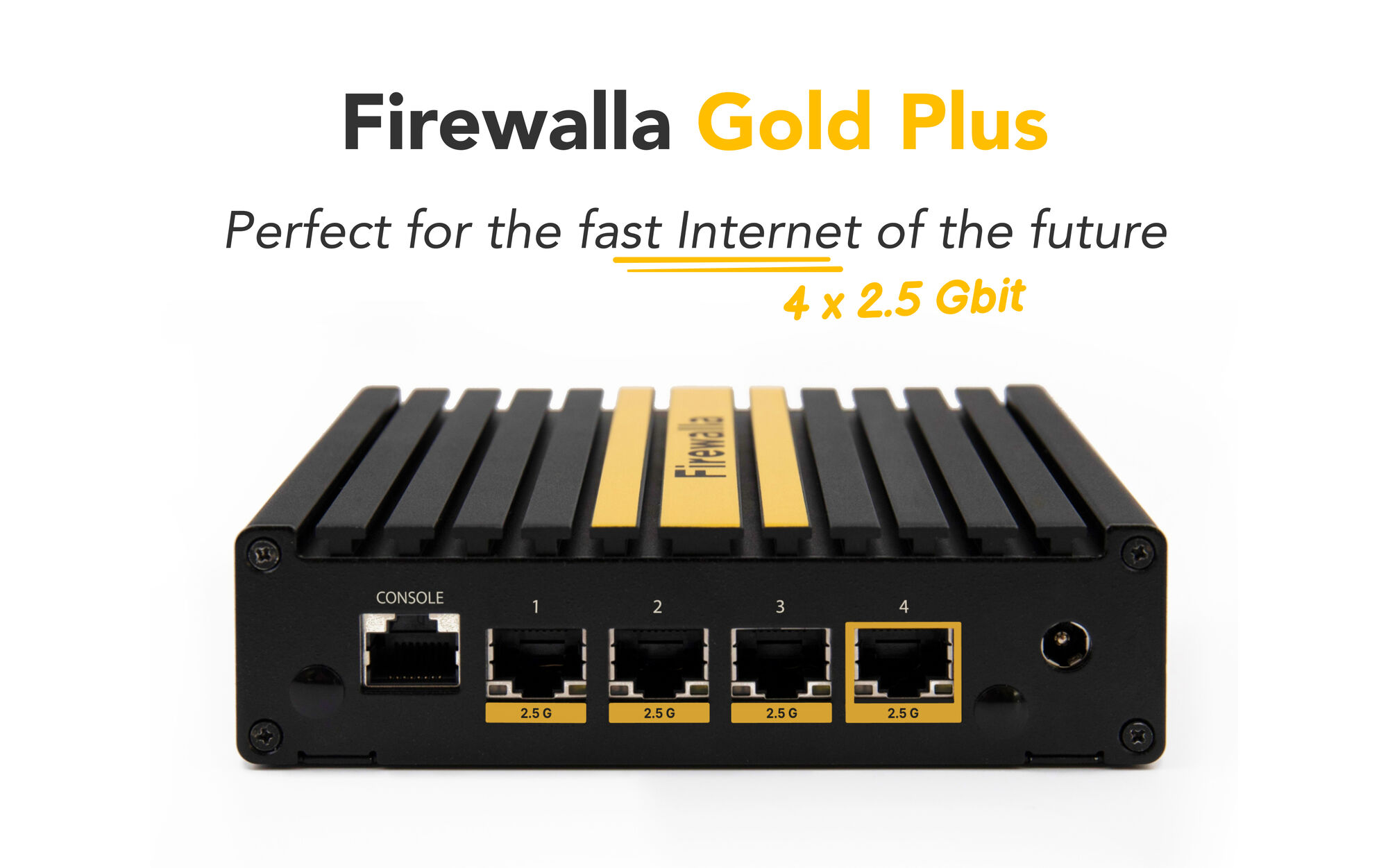 Firewalla Gold Plus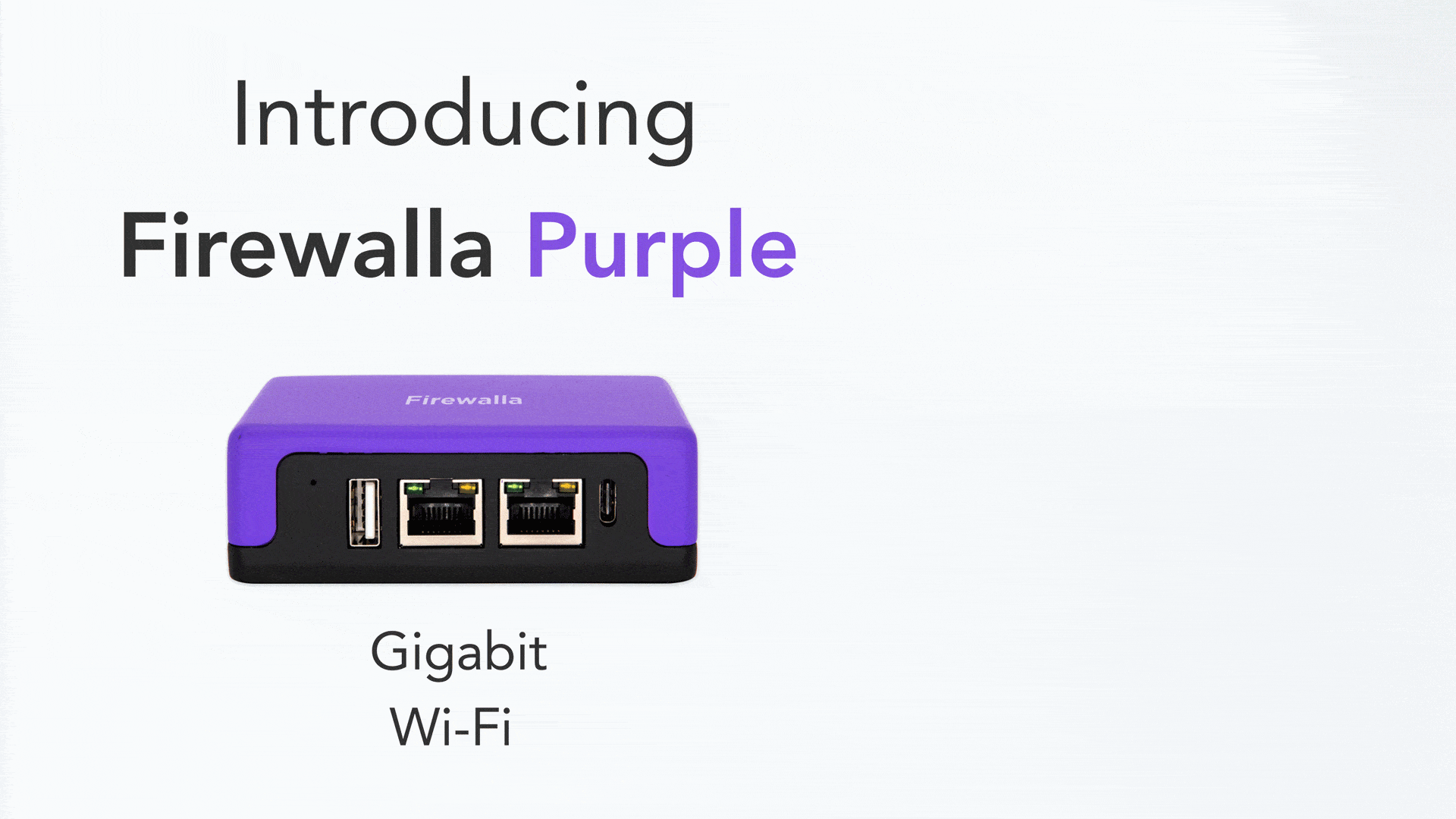 Firewalla Wi-Fi SD for the Gold
(Now Shipping!)
Semlessly back up your home or business Internet with your phone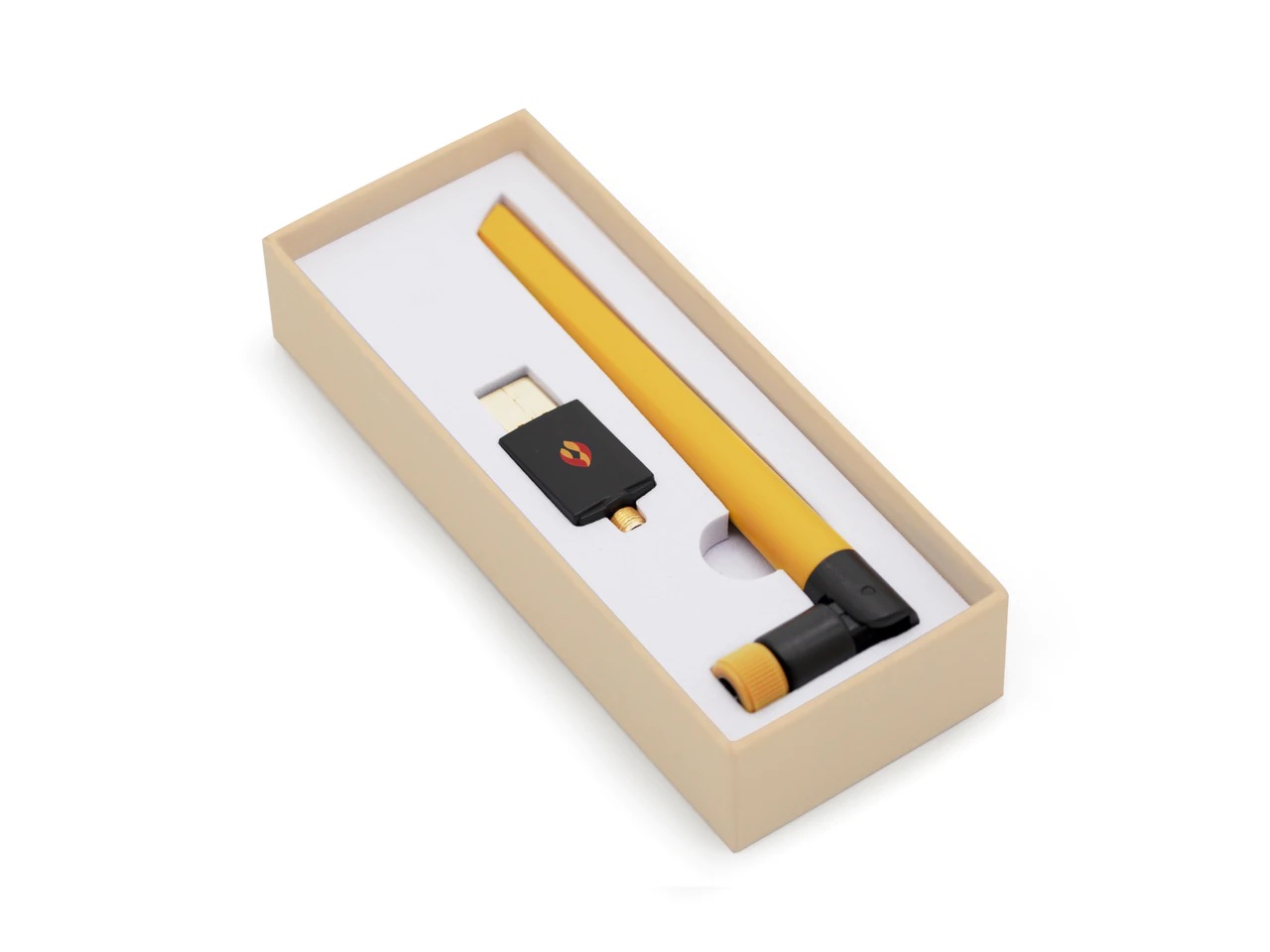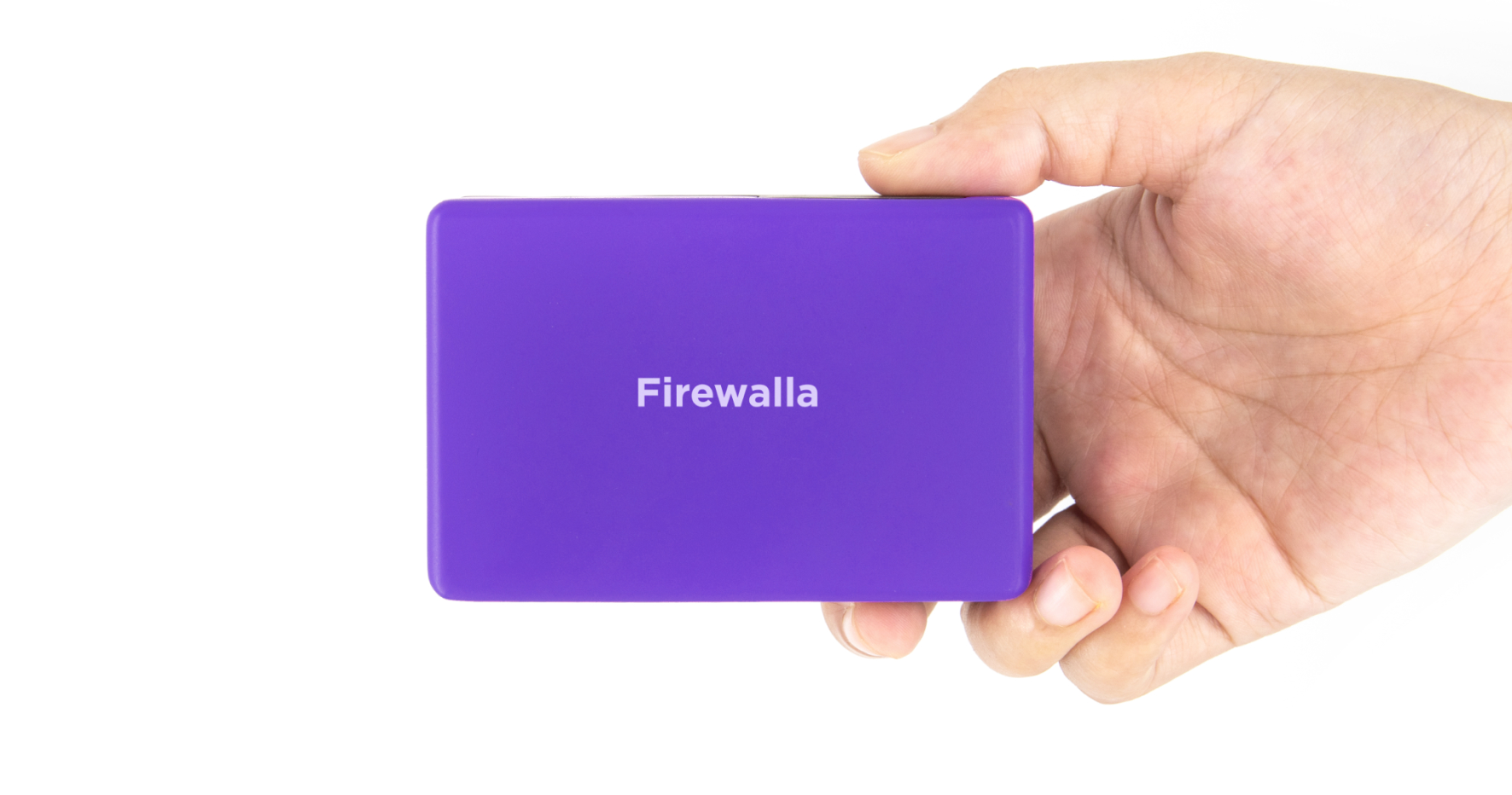 Firewalla Purple: Gigabit Cyber Security
2-port Gigabit Firewall + Router + WiFi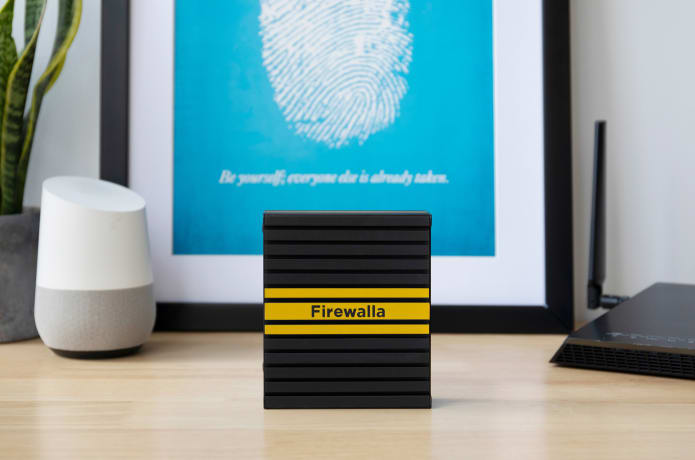 Firewalla Gold: Multi-Gigabit Cyber Security
4-port Multi-Gigabit Firewall + Router
Full Metal and Fanless Design
More Advanced Features
Same Delightful Experience
Any questions, please email us help@firewalla.com
or visit our site https://firewalla.com
Want to learn more? Here are more ways to follow us
Reddit: https://reddit.com/r/firewalla
Facebook: https://facebook.com/firewalla
Liquid Layer Networks
Powered by:
HostCheetah Networks
Global Web Hosting, Domain Registration, and Internet Services