We started the Firewalla project to create a secure network. With the introduction of Firewalla Gold and Purple, we want to help you create a better network.
We believe a better network is not only a fast network and secure network; A better network can be tuned for a better experience;
Quality of service is enforced and measured
It is available when you need it
And you have full control
Quick News:
See the Firewalla Gold Plus unboxing video here https://youtu.be/53QYm4cNQNw This is the final production sample.
The delivery date for the Gold Plus pre-order is still holding between December 12 to January 12th. We are pushing before Christmas.

Here are the features to make a better network possible
Network Performance and Quality Monitoring: help you to understand your network better.
Multiple WAN and WiFi WAN backup: back your network, so it is always available.
Smart Queue: Decongest your network, prioritize important traffic and reduce delay, making your video conference and phone calls smoother. (Supported on Blue Plus, Gold, Purple)
Rules: Control what kind of traffic can or can not be on your network. (Supported on All platforms)
Routes: Policy-based routing easily manages where your traffic is routed to. (Supported on Blue Plus, Gold, Purple)
Network Performance and Quality Monitoring:
A better network is also a network that enables you with a much better experience. Firewalla provides tools to help you monitor and achieve better network performance.
Benefits:
Measure WiFi Performance
Measure WAN Performance

Network Speed
Latency
Packet Drop
Use Cases:
Detect network congestion and optimize early
Detect problems with ISP
Optimize WiFi performance
Learn more about network performance and quality monitoring.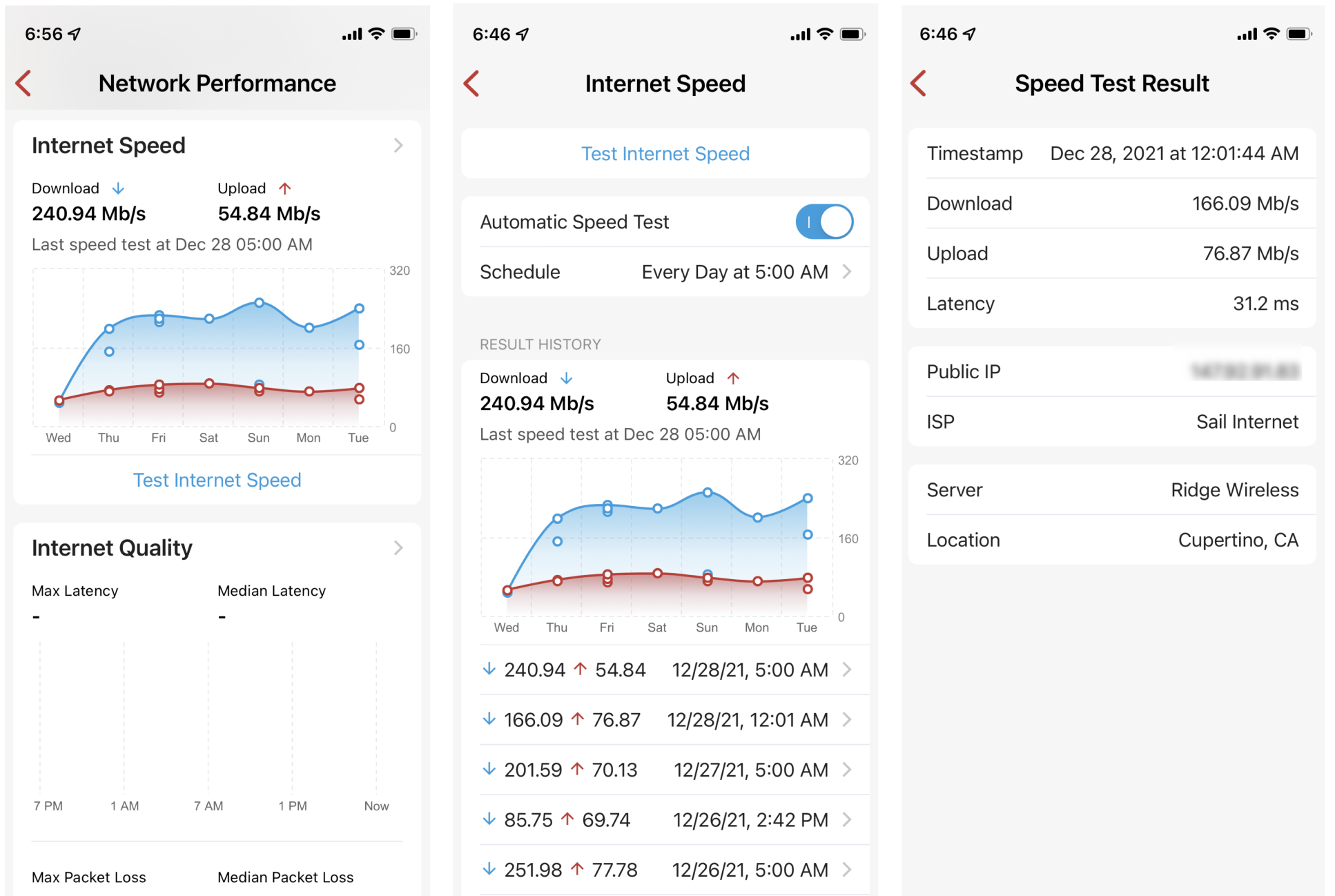 Multiple WAN and Wi-Fi WAN Backup:
While most consumers will only have one WAN (internet) connection, there are times when two WAN connections may be better than one:
Your primary internet is not stable and needs a backup internet connection.
Your primary internet is slow, and need to add another line for bandwidth (and redundancy).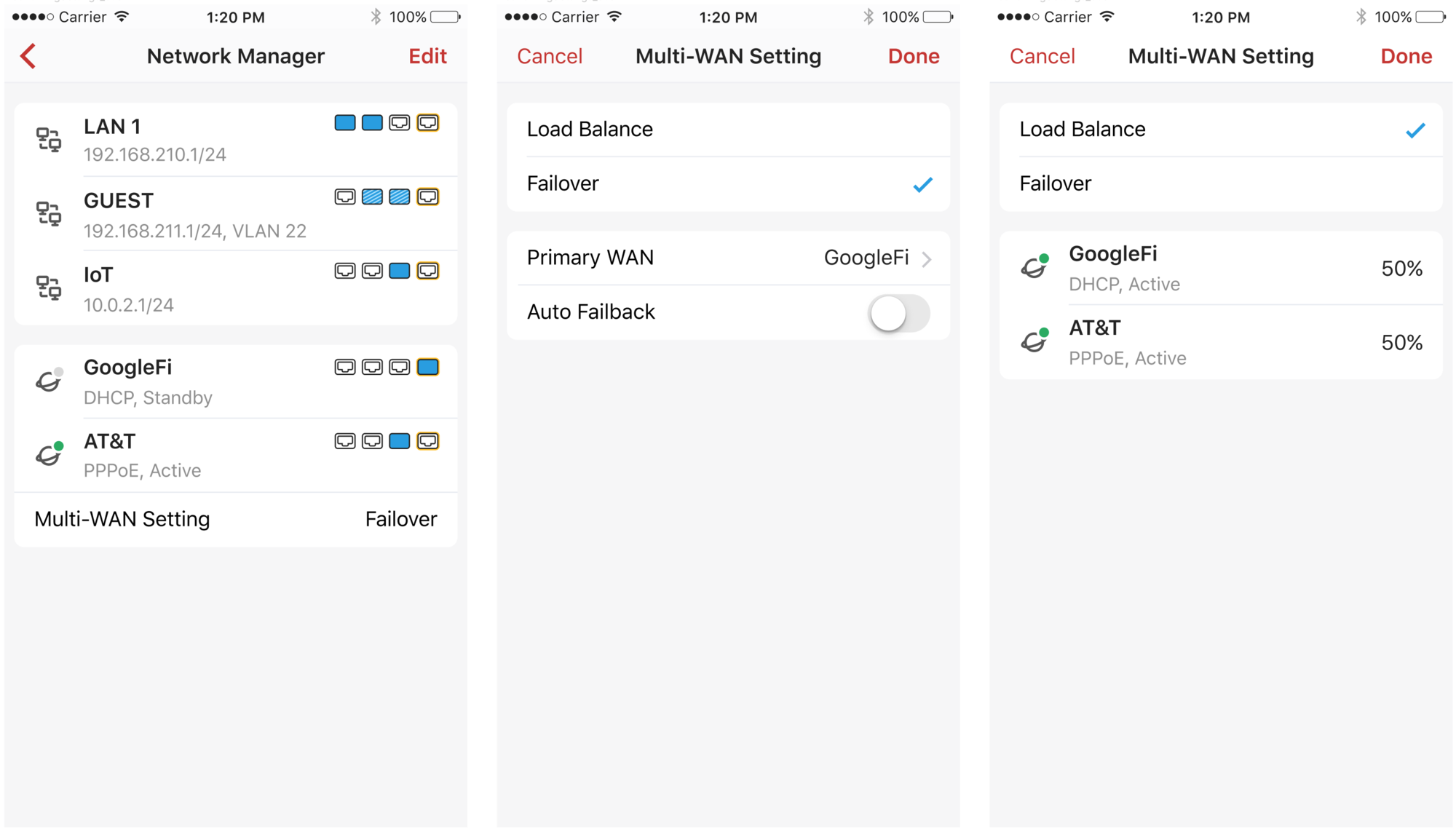 To configure Multi-WAN:
On Firewalla Gold, you can just use one of Gold's ports as a new WAN interface, just like your primary WAN. If you have a Firewalla Wi-Fi SD, it can be used on the Gold, tether to your mobile phone, and create a dynamic backup internet for your whole house while the primary WAN is down.
Firewalla Purple also allows a maximum of one Wi-Fi and one ethernet WAN connection for a total of two WAN connections.
The core function of the Smart Queue is to help you to decongest your network, decrease buffer bloat, and allows everyone to have better zoom calls.
This feature can be turned on with a single button, and if needed, you can further customize the policies behind it.
Use Cases:
Prioritizing Zoom / WebEx traffic to ensure important discussions not getting disrupted.
Using AQM and Rate limit video traffic to reduce bandwidth usage.
Reducing buffer bloat and delay.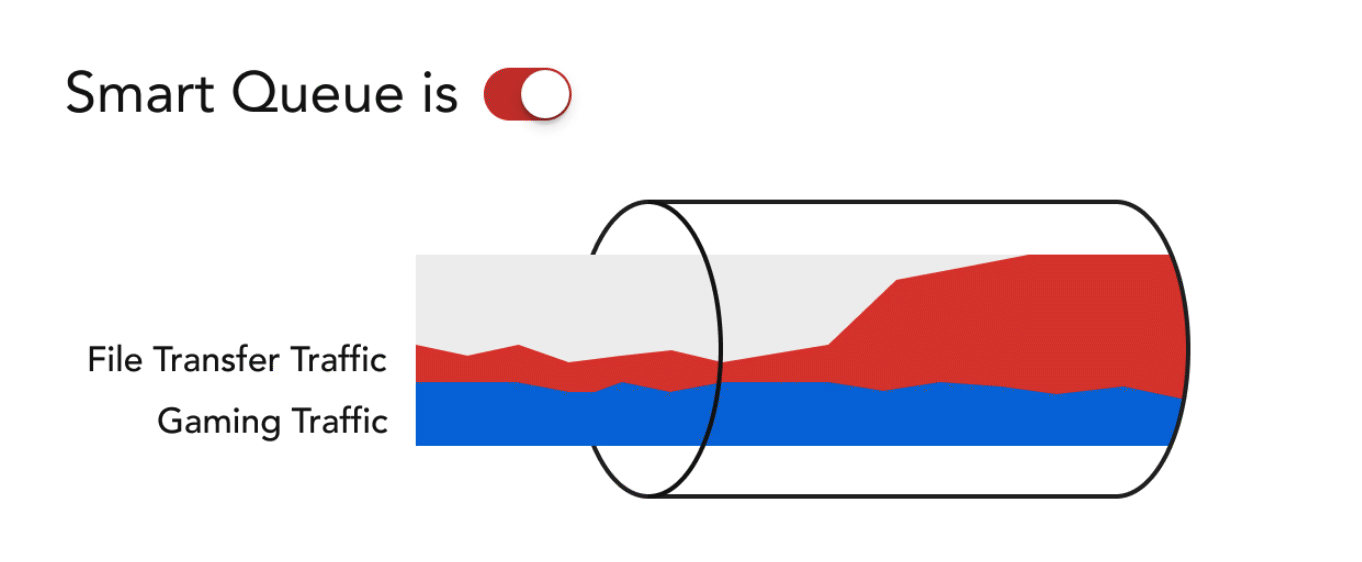 Rules can be used to manage access control traffic on your network and devices. With rules, you can:
Manage kids or employees' network access by filtering applications, categories, or specific sites (or IP addresses).
Block countries/regions off your network.
Schedule complex rules.
Manage who or what can talk to your network.
Quarantine new devices from accessing the Internet and your local networks.
Policy-based routing (PBR) is a technique used to make routing decisions based on policies set by you.
Policy-based routing: route anything to anywhere.
You can specify any type of traffic and route them to your VPN servers, as long as the VPN is connected.
Supporting Multiple WANs: If you have a dual-WAN setup, you can route any traffic to any WAN connection no matter the WANs are set to failover or load balancing.
Use Cases:
Routing all video traffic to a 3rd party VPN server.
Routing all traffic on PC to the standby WAN interface.
Running Zoom or Gaming from a low latency WAN interface.
Learn more about Policy-based Routing.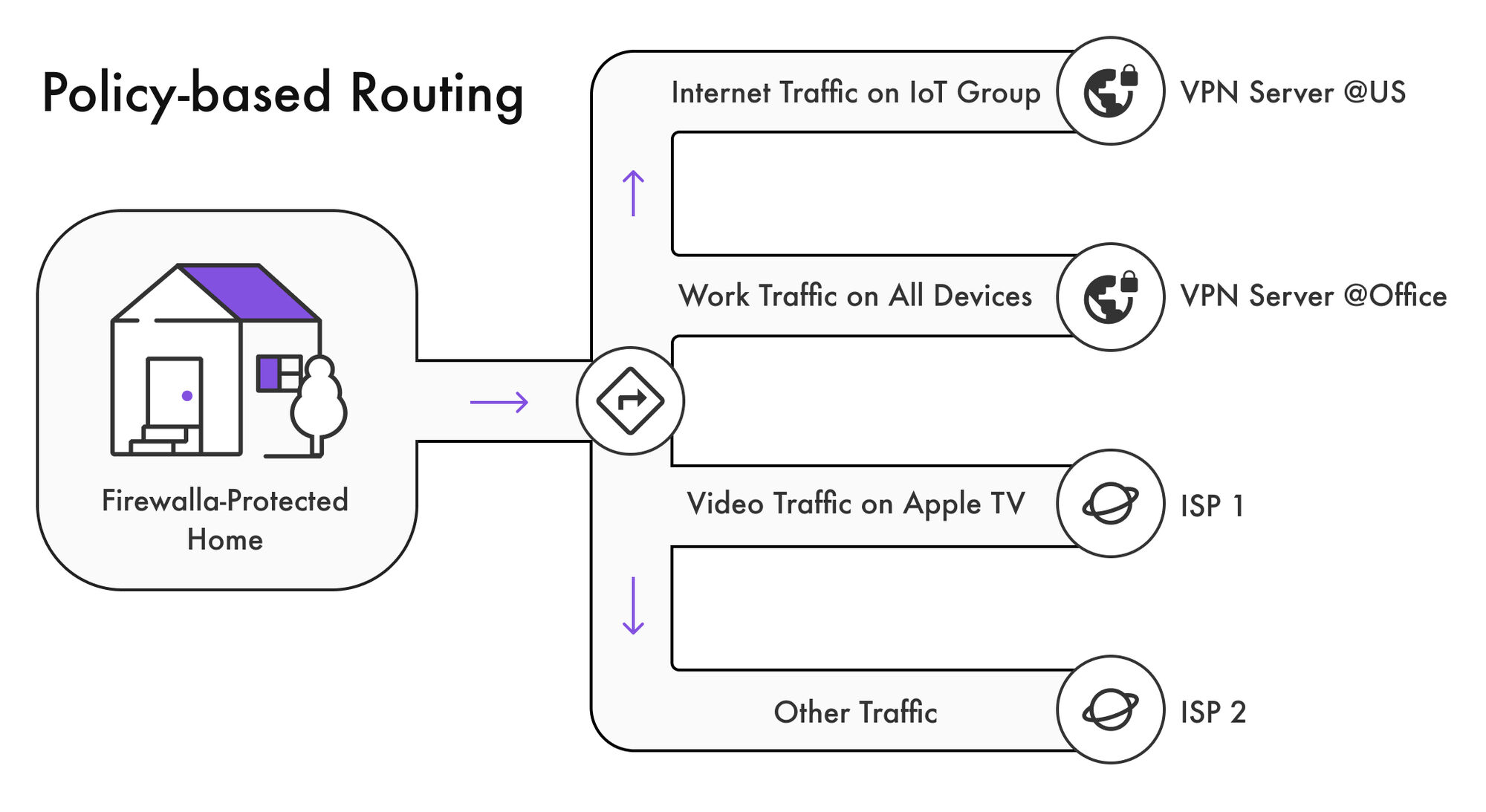 Read the full article about creating a better network.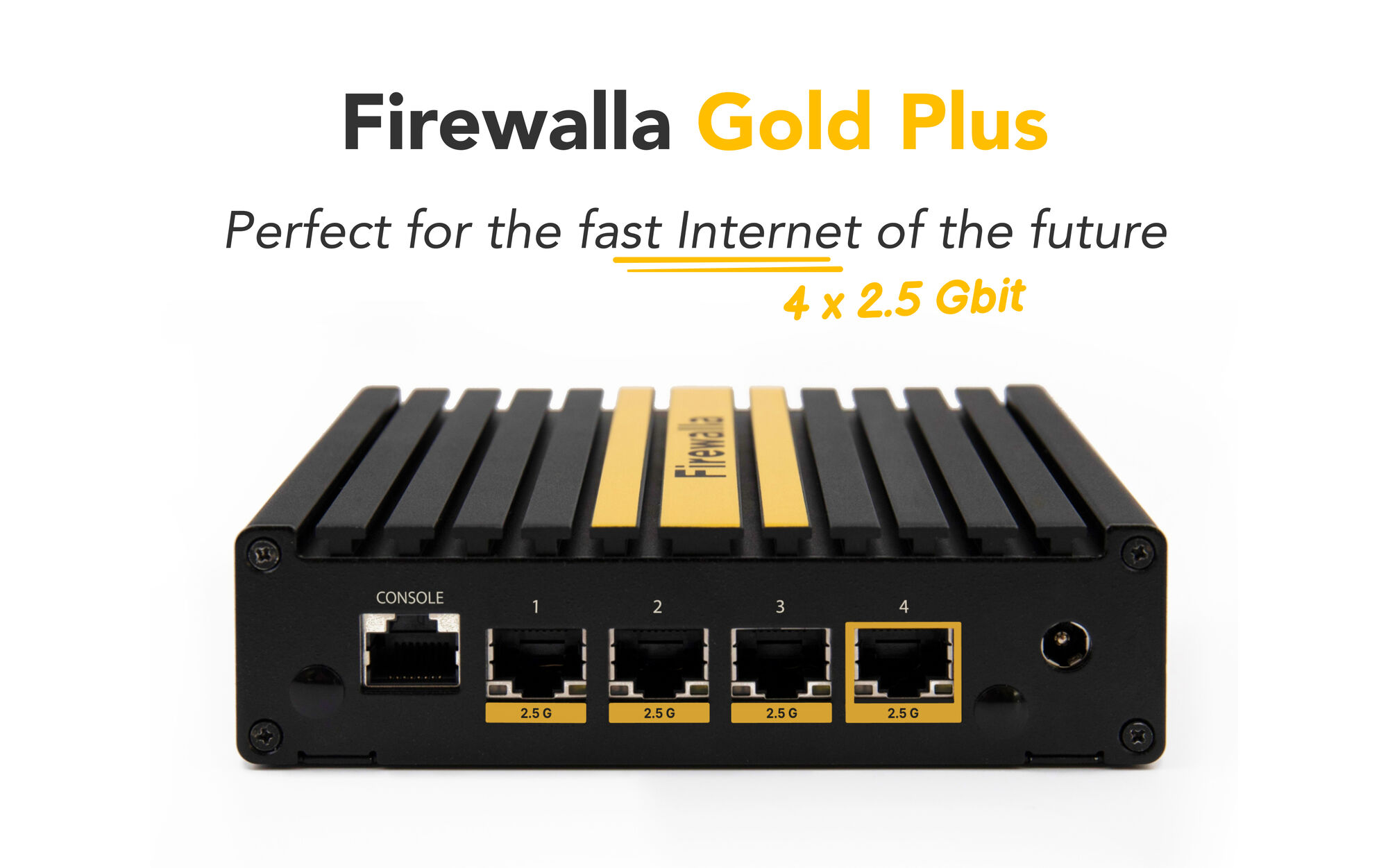 Firewalla Gold Plus Pre-sale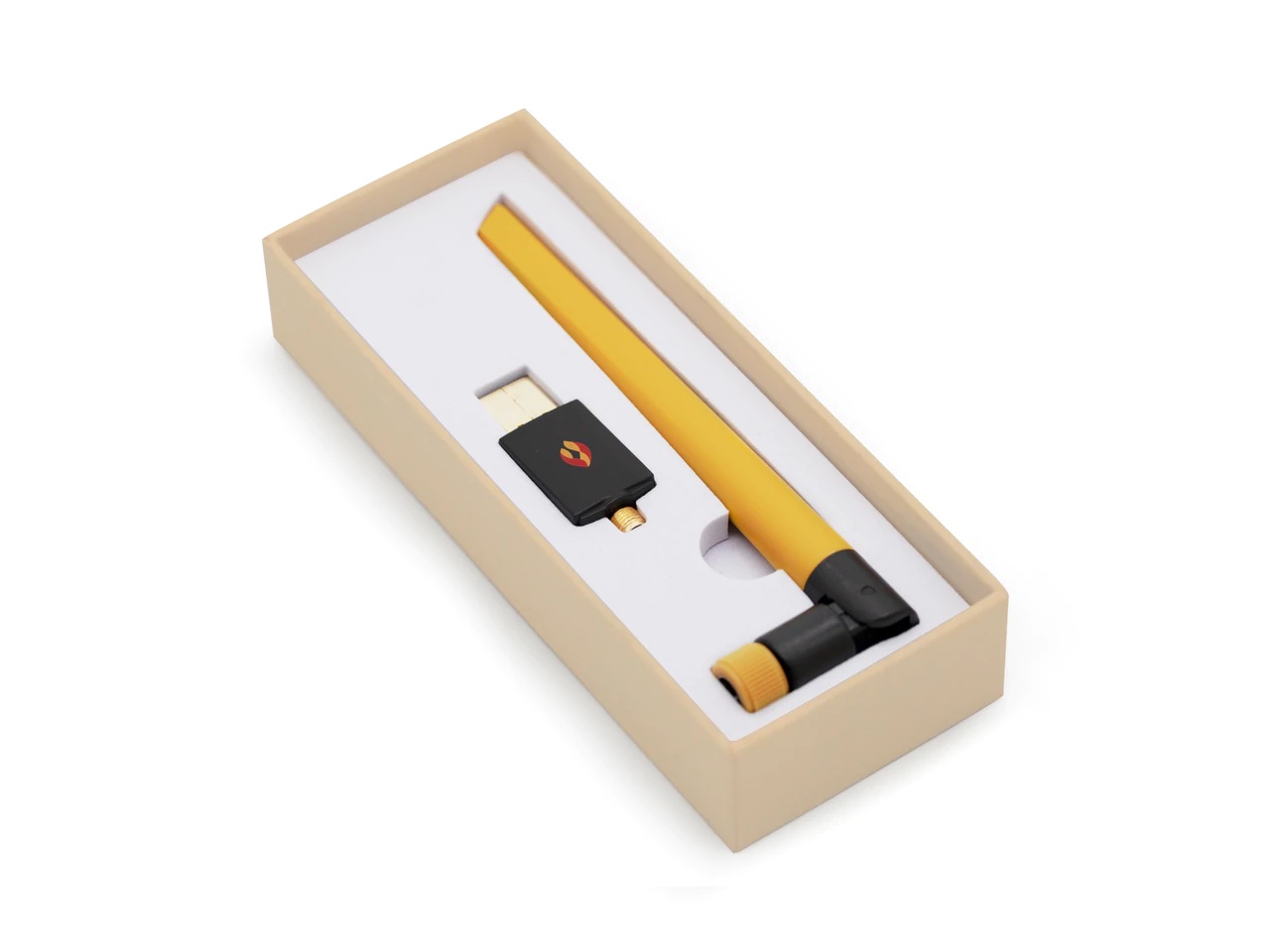 Firewalla Wi-Fi SD for the Gold
(Now Shipping!)
Backing up your home/business internet with your phone seamlessly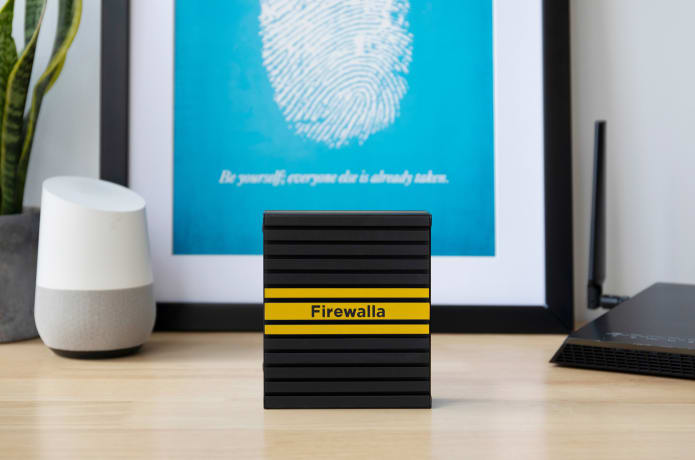 Firewalla Gold: Multi-Gigabit Cyber Security
4-port Multi-Gigabit Firewall + Router
Full Metal and Fanless Design
More Advanced Features
Same Delightful Experience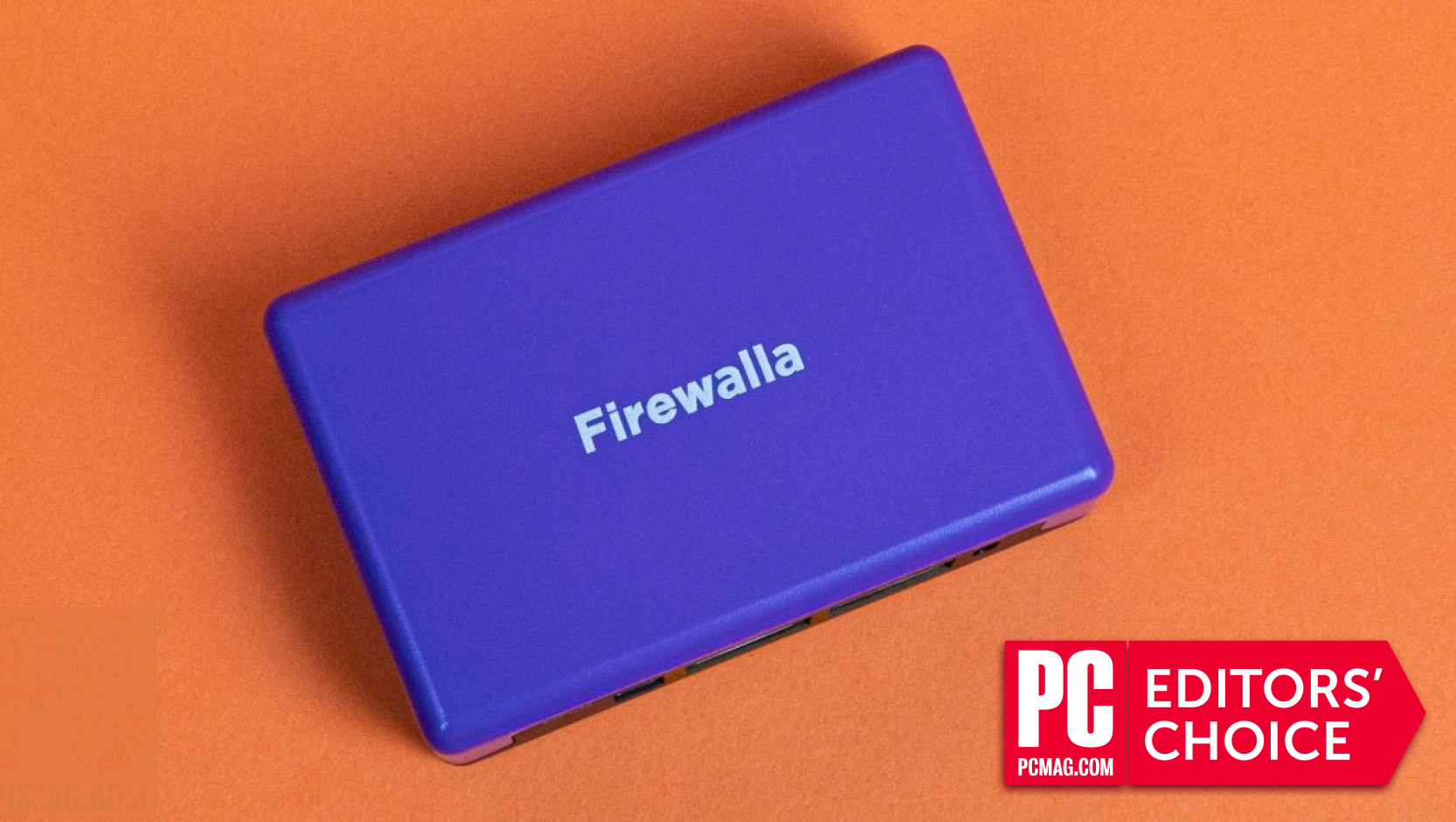 Firewalla Purple: Gigabit Cyber Security
2-port Gigabit Firewall + Router + WiFi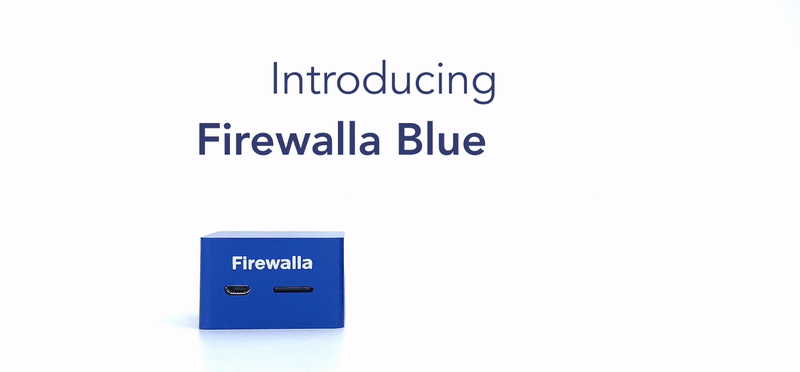 Any questions, please email us help@firewalla.com
or visit our site https://firewalla.com
Want to learn more? Here are more ways to follow us
Reddit: https://reddit.com/r/firewalla
Facebook: https://facebook.com/firewalla

Enjoy our FREE Web Hosting Tier