Discourse 3.0 is Here!
Jan 10, 2023 • 7 min read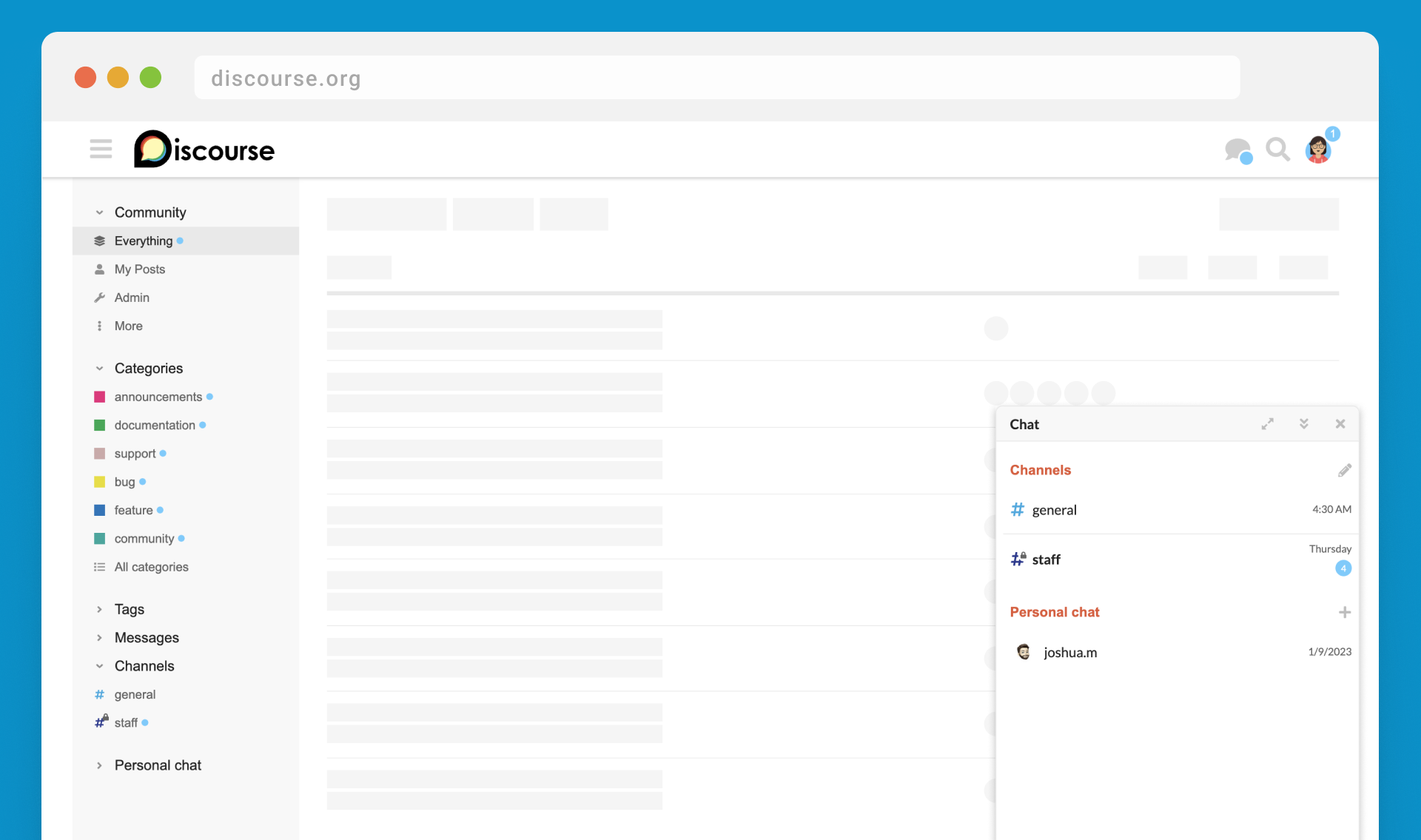 Today, we're excited to announce the release of Discourse 3.0! We are bringing our customers and users some major new capabilities to enable communities to have thoughtful, purposeful discussions online. This new release includes real-time chat and user status to enable more informal communication, a customizable sidebar for easier access to the things each user cares about most, and a new notifications interface that makes it easier to decide what is important to follow up on, along with many other improvements.
With this release we are also celebrating 9 years since Discourse 1.0, when we set out to build a platform for civilized discourse to enable communities to raise the quality of conversations on the Internet. As we approach a decade in our journey, our desire to improve Discourse for diverse communities of all sizes is stronger than ever and we look forward to continuing to evolve with you for the next decade!

Sign up to join us on January 24th @ 10am PST to hear more about this release and see a live demo.
It's never been easier to start your next community
We've added a new setup wizard to let you quickly get started, with easy toggles to configure some of the most important features right away.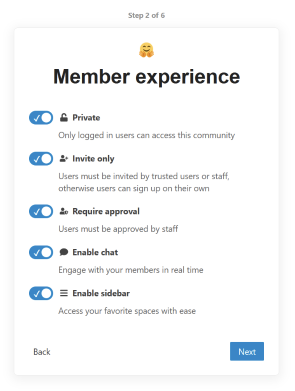 As the most open, powerful community platform out there, Discourse can be configured extensively with built in site settings and extended with plugins, themes and other integrations, but there's no need to dig into all those details immediately.
So, whether you're looking for an easy way to create a space for your group or club to communicate online, or are a community builder who wants to explore what your next community might look like, it's never been easier to spin up a trial for yourself and group to explore the possibilities together.
Start a 100% free trial on any plan, including our new Basic plan for small, private communities. Discourse is open source, so hosting it yourself is also always an option.
Chat inside Discourse, Discourse inside Chat
Discourse now includes real time chat, with channels site admins can create for community members to hang out in to have informal discussions.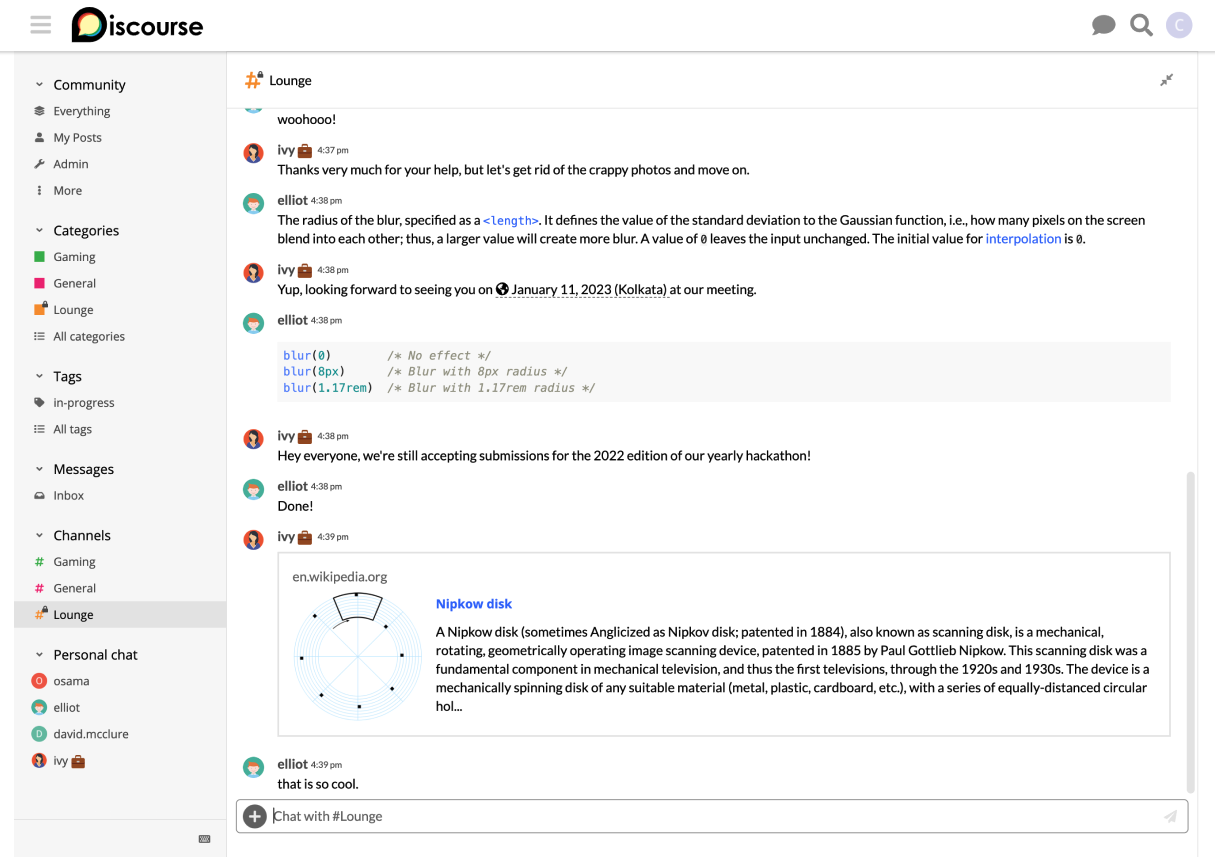 Our goal is to empower communities with an integrated experience as conversations shift between faster-paced chat and slower-paced discussions. When ideas are sparked that belong in a more discoverable place, chat messages can be quoted in topics where the discussion can continue over time and allow people in different times and places to join in later.
More of the story click below